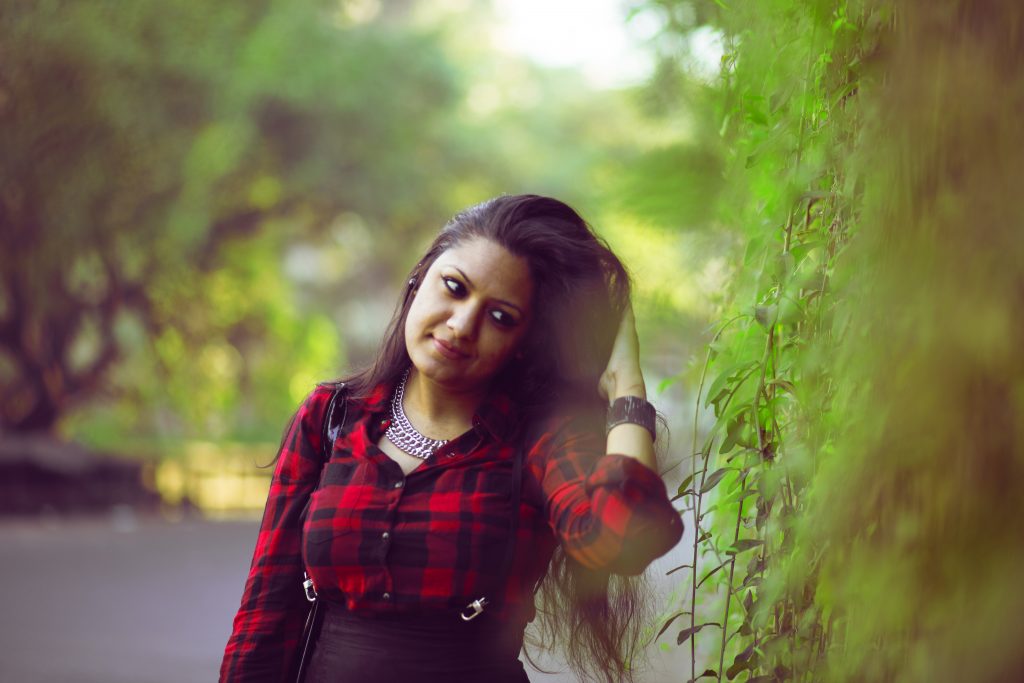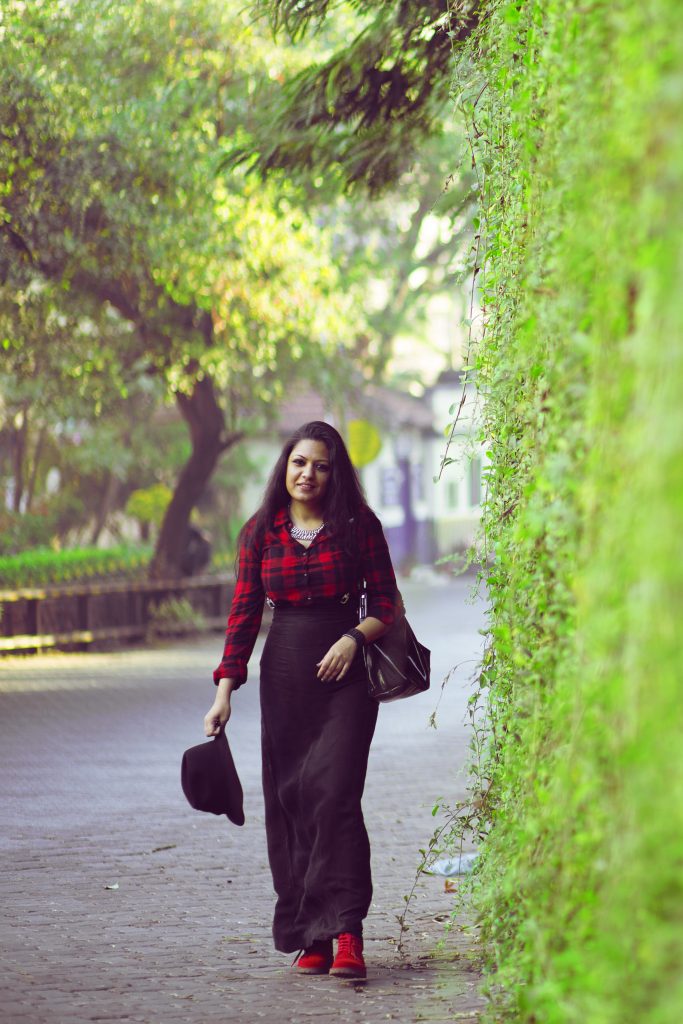 The last time I wore a skirt with suspenders I was probably eight!! So when I spotted this on the Urban Outfitters site, I was very sure I was gonna pick it up the moment it goes on sale. And everything went just as I thought. It not just gave me immense pleasure wearing this but also took me years behind as I tried to recollect all my skirts with suspenders that I owned as a little girl. It just felt so sweet to reconnect with that part of the past that is so tender through this piece of clothing.
Skirt: If I find a brand that fits well and defines my style sense best, I would stay hooked to it forever. Urban Outfitters is one such brand I can never get enough of. Every piece of clothing is unique with the perfect mix of femininity and elegance. The material is always the finest quality and with the very first touch you know that it is worth the money. This maxi skirt can be best described as made with a soft woven material with a slight A-line silhouette. It's very figure flattering and fun at the same time. It also has the perfectly hidden zip closure on the side.
Shirt: No plaid is more classic than a black and red and that thoughtfully transcends into a well fitting button down shirt. I picked it up from one of my favourite thrift shops. But honestly, the real reason for choosing this shirt was to well complement my footwear. This is again a fun shirt with press buttons and I love to team it with black bottoms be it a smart black knee length skirt or a pair of black shorts. Rolled up sleeves give the much needed casual punch to a classic plaid.
Boots: These are the red suede boots from Asos that arrived on Valentine's day!! They were the last remaining piece on the site and available at an irresistible discount and in my own UK 5. It felt so awesome as I took it out of the neat white box. They were better than they looked on the site. This is also my first online footwear purchase and my experience was totally awesome. These are pure bright red suede boots that look even brighter in the daytime. Another thing that makes these boots one my favourite is the lace up. Sitting down cross legged on the floor and putting together these laces right felt such art work! Guess what? I have to do that every time I wear them. Another thing of the past.
Bag: This very graceful outfit was best complimented with a shiny hobo perfect for woman like me who loves to carry her whole world along with her. With a maxi skirt combined with a full sleeve shirt and those sturdy boots, I was sure I was gonna use an oversize bag to best complement my outfit. This bag is very special as it is also a gift from a dear friend!
Jewellery and Hat: I was so sure about this look that I had to keep the accessories minimal. I went for a statement necklace, nothing but a metal chain. With its rough and edgy texture of the necklace, I chose black cuffs which gave out a paint chipping off vibe and classic black studs composed of a single ball.
The look: Some of my friends feel I have totally nailed it with the plaid and a full length skirt. I am happy that I have created a look which is so graceful from head to toe and elegant at the same time. I am wearing to office on a Saturday. Lets see!
Photography by Shreya Shetty (Precisely Picturesque)
I am wearing –
Skirt: Urban Outfitters; Shirt: Jennyfer (Thrift) Bag: Benetton; Boots: Asos; Earrings: Pieces; Cuffs: Promod; Neckpiece: Forever New; Hat: Forever New