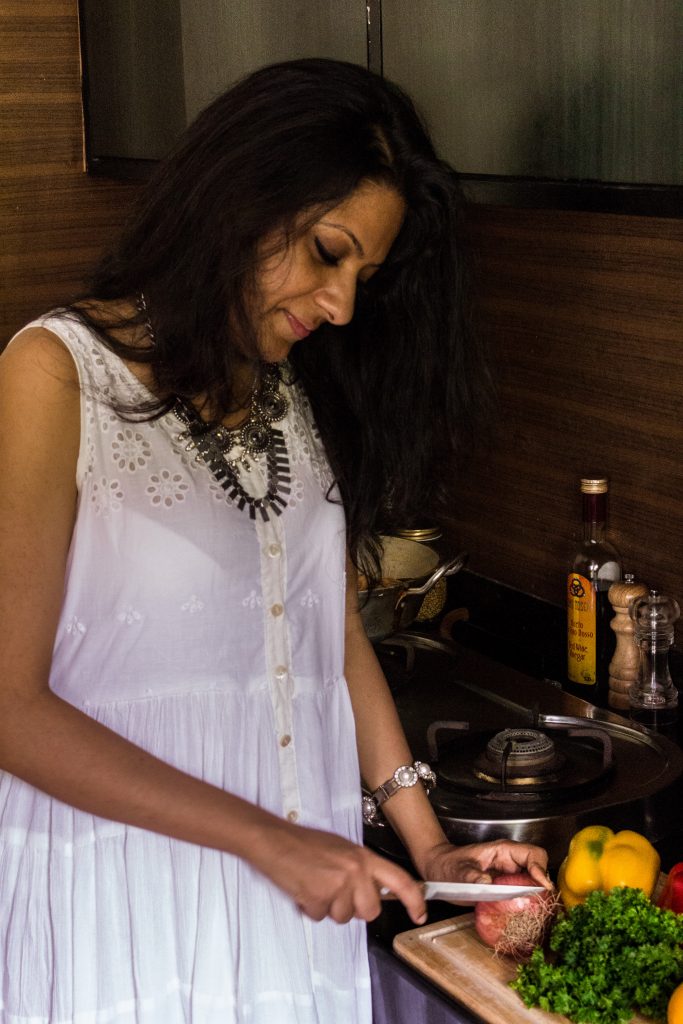 Now that Sue's Project is in place, I feel extremely relaxed and settled. It's August and the rainy season is at its peak. I am also elated that the rains have been generous so far. There is something about this season which makes everything around so refreshing and lively. I just love all things lush and I suddenly find myself so close to nature even while living in the city surrounded by concrete. Whether it's the sound that the rain makes or the blossom that it creates, or even when the alarm mercilessly wakes me up on those rain drenched mornings, it all makes me smile. We can endlessly go on about the beauties of the rainy season but I guess I would come back to this post.
I have put this post in the fashion section as I wasn't quite sure if it really contributes to the Home section in any manner. This post is about some of those lazy Sundays when my creativity gets the better of me. I have already finished all my Sunday morning errands. My plants have been attended to. I am done chopping vegetables for an elaborate dinner I am cooking later for a few of my friends. My home is in perfect shape. Everything in its right place! I just finished it up with the warm and welcoming touch of marigold in the centre of my hall. So I am reminded of a very similar Sunday afternoon when I wrote this poem "The One I Let Go".
The One I Let Go
Anxious when I woke up in the middle of the night,
Drenched in a feeling unknown that I just couldn't fight,
Did she leave something behind?
Why would she otherwise cross my mind?
Was it a strand of her hair?
Or a piece of her torn up trinket that fell off her head?
Or were they the beads of her broken necklace
That kept crawling on the bed?
I stretched my hand as much,
Through the bed so cold,
Clearly to feel her one last touch,
I missed her, if the truth be told
But then came the darkness again,
Storming in with all its greed,
Bringing with it only pain,
Wasn't the strand, the trinket or the bead
They were words unspoken that couldn't fall off her lip,
They were the smell of her skin on the wrinkled sheet,
They were the softness of her finger tip,
And touch of the tiny kicks from her feet
And then came the truth, so true
And made me suddenly, so blue
She was like a moth to me that turned into dust
She was like a cat, so stray, I could never trust
She was only a mystery I then had to unravel,
A transitory path I just had to travel,
So vulnerable, like a glass waiting to break,
So emotional, with feelings I just couldn't take  
But now that she was gone, leaving simply nothing,
I could finally see, as it was a fine new morning,
There were no objects, or the things unseen,
Made me wonder what did it all mean,
Strange that now I felt no pain, 
Maybe my heart for her had closed again.
I am wearing-
Rocky S dress, Aldo neckpiece, Accessorize earrings, Forever New bracelet