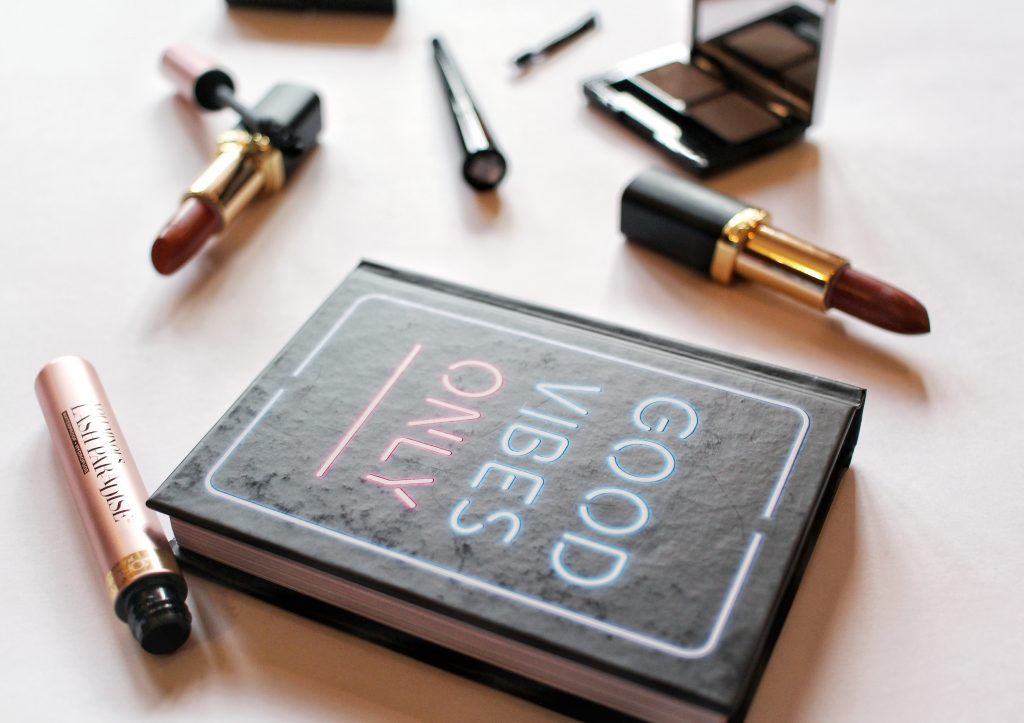 Make –up is so cool! Going forward, I will share a few details about the make-up that I use. My relationship with make-up may be considered fairly new. As I aspired to be a regular blogger, I realized that it is important to wear some make-up for the best results. Some that goes beyond an eyeliner. Having grown up mostly with the mindset that simplicity is equal to make-up free, it wasn't easy. For the larger part of my life, make-up meant only adorning your eyes with a kajal or a liner. Sometimes, only sometimes, a dash of lipstick maybe. Overall, make up was never that important and only a thing of rare occasions. For me, I kinda had a phobia: 'it's not for you'. A few minutes of keeping the make-up on and I would start asking myself the classic questions: is it too much?? Have I overdone it?? Things change as you grow up I guess. When likes and dislikes become clearer. I must confess, I had to change my mindset to begin with. Make-up is alright. That's what I told myself. As I took to blogging, I soon started going beyond the usual ones, an eye liner and a lipstick. I tried mascara and soon started loving it. Having no formal training in make-up, I started applying on my own taking lessons from the sales ladies while buying products, tips from friends and may be a few tutorials on the net here and there. In any case, it's the practice that makes one perfect. I learnt a bit about the importance of a base and started developing a skill set to apply a proper base before anything else. Gradually, I got pretty comfortable with make-up and now the prospect of doing a photoshoot without make-up is unthinkable or for that matter dressing up for any occasion. Its like a big incomplete. Now make-up fascinates me and I am ecstatic that I could overcome the fear slowly and steadily. I barely walk out of a make-up store empty-handed! I enjoy collecting and trying out different products. I find myself getting hooked to make-up more and more and I am loving it!
This brings me to share my recent experience with the application Nykaa. Nice to find so many brands at one platform! Your trusted old brands as well as the newly launched ones. Each product is well described with the required details. Super quick delivery!
In this post I will talk about my L'Oreal Paris picks. I ordered two colour riche moist matte lipsticks, Divine Mocha and Sunset Sur Seine besides the Voluminous Lash Paradise Mascara and the Infallible Mattle Liner. For this post, I am wearing, the Divine Mocha lipstick and it truly lives up to its name. It's really moist, smooth and lasting. I totally recommend it. I find L'Oreal Paris lipstick complete value for money.
I am also trying something new for the first time, It's the Brow Artist Genius Kit Medium to Dark. It is divided in two sections, one section has wax and the other has powder. I have barely used a brow pencil so I won't be able to tell the difference between the two. But I quite liked the product as a beginner. I love the shades itself to begin with. Very understated and yet it's a must. It's got an angular brush to shape the brows with the wax and the spooled brush to style the brows. I have gone very light for this post as I was using it for the first time. First, I used the spooled brush to comb my brows. Use that to make sure that the brow hair is in the right direction. Then I took the angle brush and lightly dipped it into the wax and then fill in my brows with it. The wax forms a proper and sturdy base for the powder to hold. The trick is to go about executing short and quick strokes throughout the brows. Now dip the angular brush in the powder and apply on the brows. That's pretty much it. I loved the product as it instantly fills the brow and is really easy to use. I went back to the spooled brow to finish the filling up with a few more strokes of the wax. Totally worth the money!
Products-
L'Oreal Paris (includes eyeliner, mascara, brow artist and lipsticks)
Photo by: Pradip Hazarika (instagram: pradiphazarikaphotography)