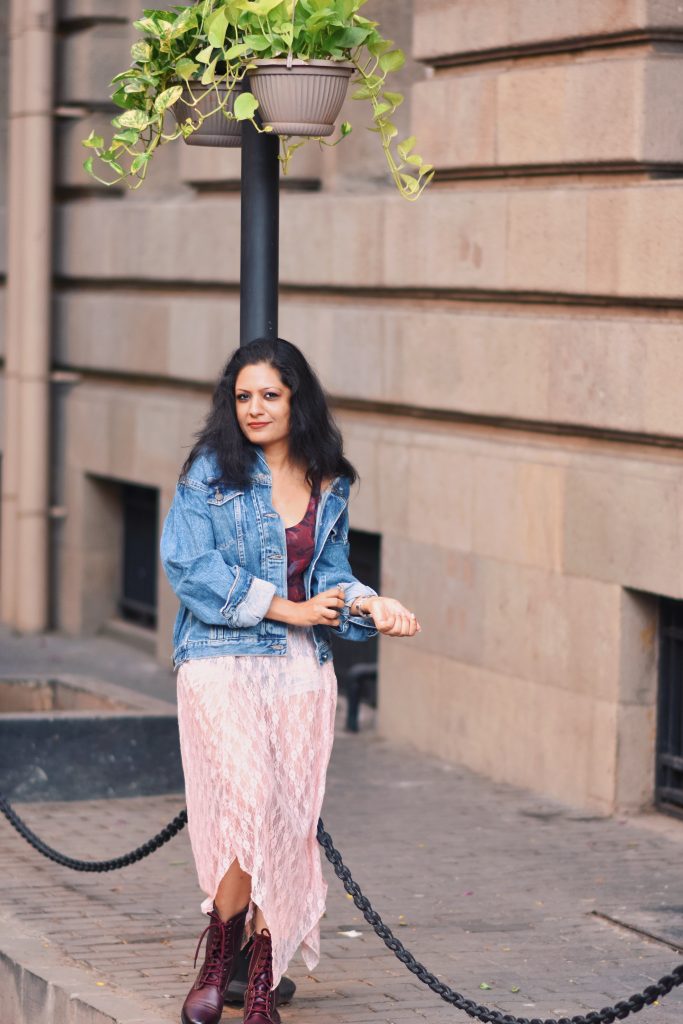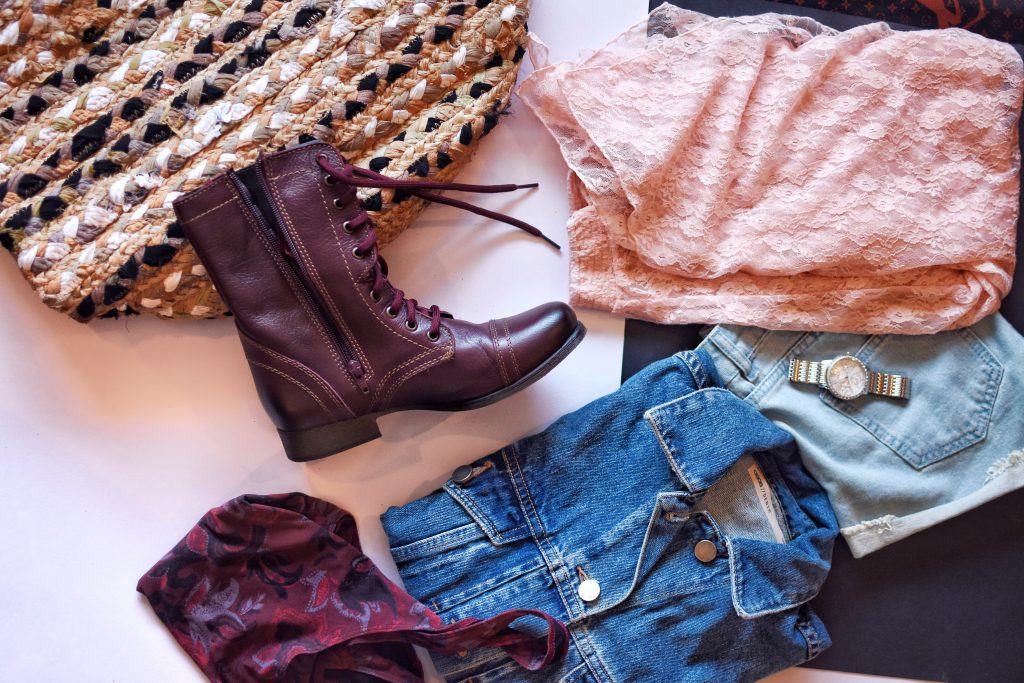 This is most certainly not a summer look but I am squeezing it in anyways. In an endeavor to create looks that go beyond my regular, a random mix and match can result into something really chic. What started as an utter obsession with mesh has gradually metamorphosed into a proficiency in styling the trickiest of the see-through pieces. The world is clearly not letting this one go any time soon and while its versatility is only mounting, I felt I was a tad away from making it an everyday piece.
This is an unlined lace asymmetrical skirt or a half slip from the 'intimately' section of Free People. That's the joy about styling a basic wear. In this day and age, inner wears emerging as outer wear is something the world has already accustomed itself with. You can just release your inhibitions and create something you know you will fall in love with. I am wearing this pastel skirt atop a burgundy bodysuit. I wore shorts over it which is typically how I have been pulling off my see through stuff but I won't deny that I did get tempted to wear it minus the shorts. But I changed my mind last minute. Who knows, sometime in the future and maybe in another country!
This pastel piece was indeed a great choice and I am ecstatic about trying it out in different ways. I put on a jacket to make this look more of an everyday going out kinda thing. Plus, there is always room for adding grace to sheer such as a good jacket. I have a thing of making the delicate clash with more solid pieces. I love lace and sheer so much and the current trends seem to suggest that it is all around. Its taking the world by a storm, like literally! This oversize jacket has taken care of a lot of my layering needs. Tried it with everything and the outcome never disappoints. It's a total must have.
Its summers so please excuse the boots and like I have respectfully submitted, it's not really a summer look. Although I did go all matchy matchy with the bodysuit, but the association of the lace and combat boots was so surreal, I wouldn't miss it for world. The wicker bag has been my summer sidekick and by far the only summery feature of this outfit. I just love this basket of nature with elements such as jute and fabric woven together. It's so natural, I even found a small spider in it, kid you not. In the exact same colour of the bag! Picked it up from a local thrift shop so can't tell the brand. No accessory for the look. Just a watch. Also, drawing your attention to the lipstick shade Divine Mocha by L'Oreal Paris. You have to try this one!
I am wearing –
Free People skirt & bodysuit; Vero Moda shorts; Asos jacket; Steve Madden boots; Guess watch;
Photo by –
Sanket Kashid (insta: photo.by.sank)