Time for some food on Sue's Project!
Presenting my favourite mutton recipe – Rajasthani Laal Maas. I love mutton and once a while I indulge in it to my heart's content with delicious Indian recipes created to perfection at home or at my favourite Indian restaurant. This is one of my favourite mutton recipes mostly coz it's hot and spicy! Traditionally, the dish is high on garlic and red chillies and forms a perfect curry dish with rice or rotis.
There are a several versions of the recipe but I stick to the one I read years ago in Times with a tad modification to a few ingredients. I believe the recipe was authentic and was also easy to execute. It mentioned one important ingredient, the Mathania chilli, a variety of red chilli from a place called Mathania near Jodhpur. I also tried this recipe for another reason. I have a colleague who actually hails from Mathania and she was nice enough to bring me some when she visited her home the next time. There is always something about making your recipe as authentic as possible.
Anyways, I understand the dish is widely made in whole spices, garlic and the fiery red chillies (not necessarily Mathania) in its varied versions. The dish as such does not require any pre-marination. Yoghurt is added while cooking. However, I believe in a marinated mutton. So I did marinate the mutton. Made purely in ghee or mustard oil, another striking feature of the recipe was adding some chopped garlic and whole red chilies sautéed in ghee at the end of the cooking process right before your mutton is nearly done. This gives out such unique flavor and aroma that makes the dish absolutely irresistible.
So going step by step:
Please feel free to use the quantities of the ingredients as depicted. But for ease of reference, I will break it down.
Ingredients: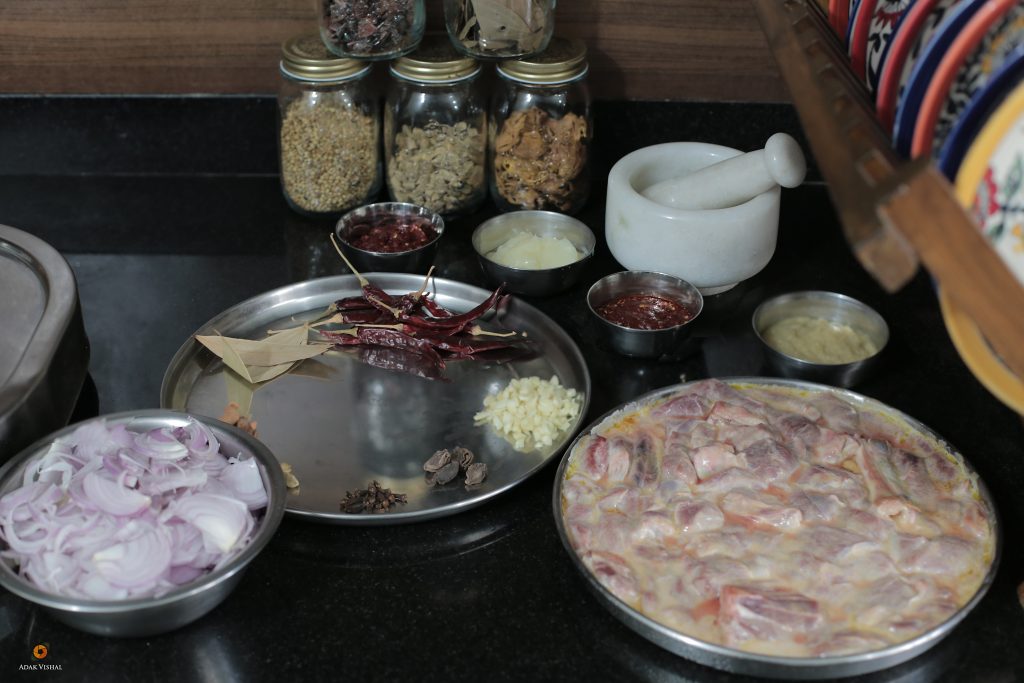 Lamb (cut): 1 kgs
Onions: 5 medium (finely chopped)
Ghee: 3-4 tbsp
Whisked yoghurt: ½ cup
Cloves: 8-9
Cinnamon: 1 to 2 inchs in size (broken)
Black cardamom: 4
Green Cardamom: 7-8
Bayleafs: 2
Kashmiri chilli: Atleast 20 made into a paste
Mathania chilli/red chillies: 15 – 20 made into a paste
Ginger garlic paste: 2 to 3 tbsp
Chopped garlic: 8-9 cloves
Whole Mathania chillies/red chillies: 9-10
Heating the ghee upto smoking point and then adding the whole spices and letting them crackle.
Adding the sliced onions once the whole spices have nicely crackled. Stirring till the onions are golden brown.
Adding the lamb and curd and searing it till it is brown. The mutton starts leaving water at this stage. Wait till the liquid evaporates a bit.
Then adding the Kashmiri chilli paste, the red chilli paste and ginger-garlic paste.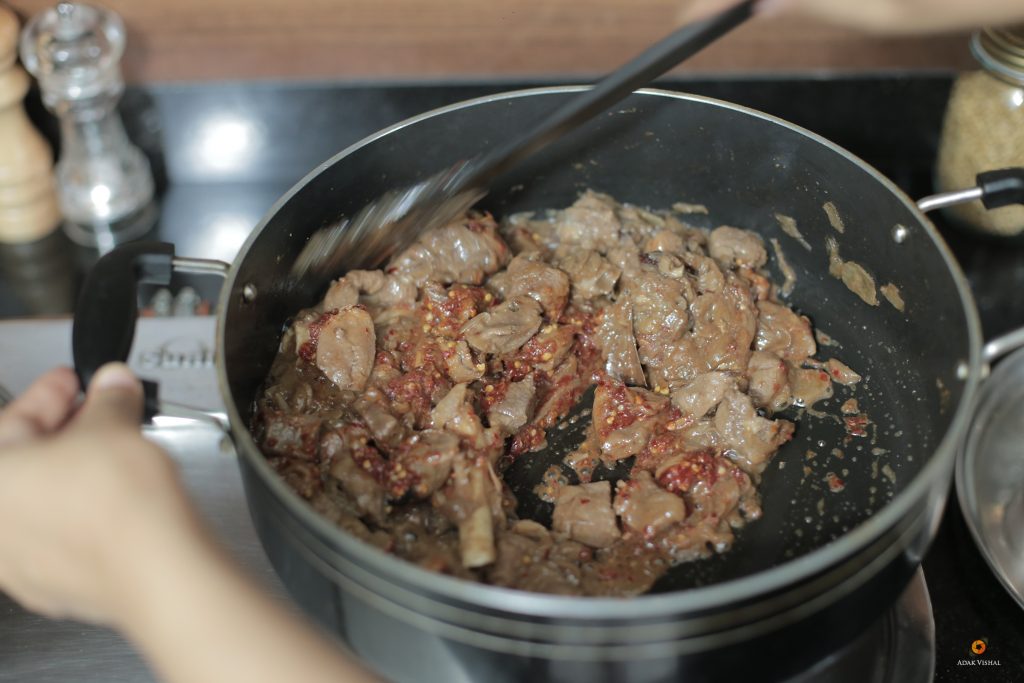 Cooking thoroughly till all the masalas are fried well and start sticking to the bottom of the vessel and the oil starts separating.
Adding water and letting it simmer on a low flame till the mutton cooks through. Cover.
When the mutton is nearly cooked, in a separate pan, sauté the chopped garlic and whole red chillies in ghee and add it to the mutton and cover it immediately so as to trap the nice aroma.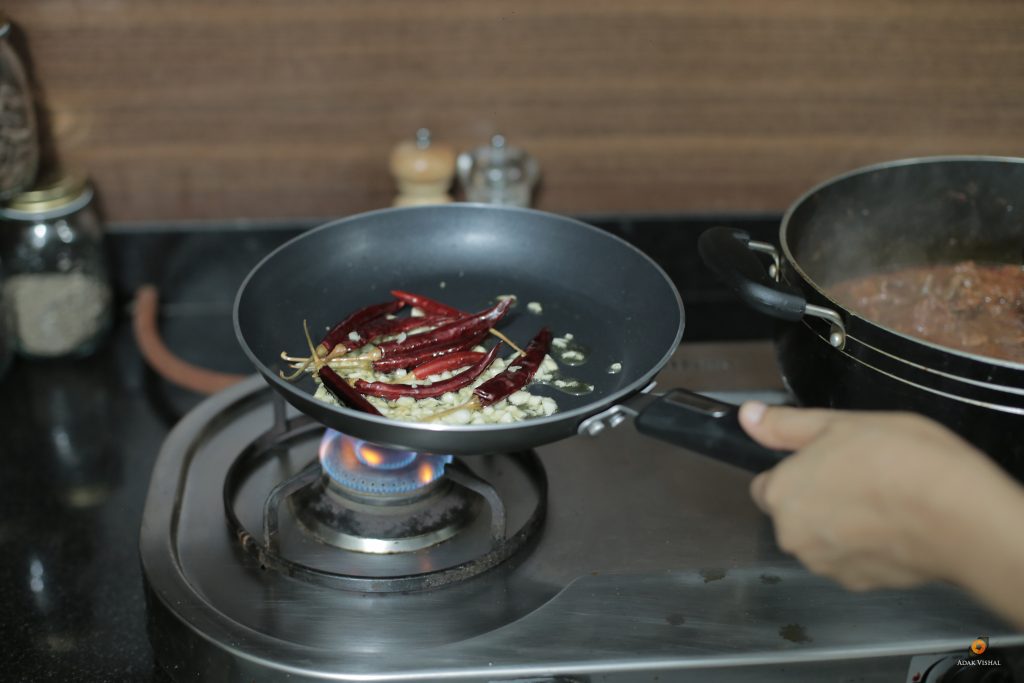 I love the redness of the dish and hence do not garnish it with too much coriander. A little sprinkle is good enough. I prefer to eat this with Basmati rice.