This is one of the easiest and one of the most delicious pasta recipes with bacon that I love to put together usually for a Sunday brunch. And I can't have a Sunday without bacon in it! This is a very simple dish made with a typical aglio olio base. Ingredients include olive oil, onion, garlic, bacon, peas and some parmesan. I also combine some roughly chopped fresh parsley at the end which is optional. It's absolutely alright to minus peas from the dish as you still got a great dish there. I use frozen peas for the dish.  I let the pasta completely get flavoured in bacon which adds a lot of flavor to the sauce itself. You will be done in fifteen!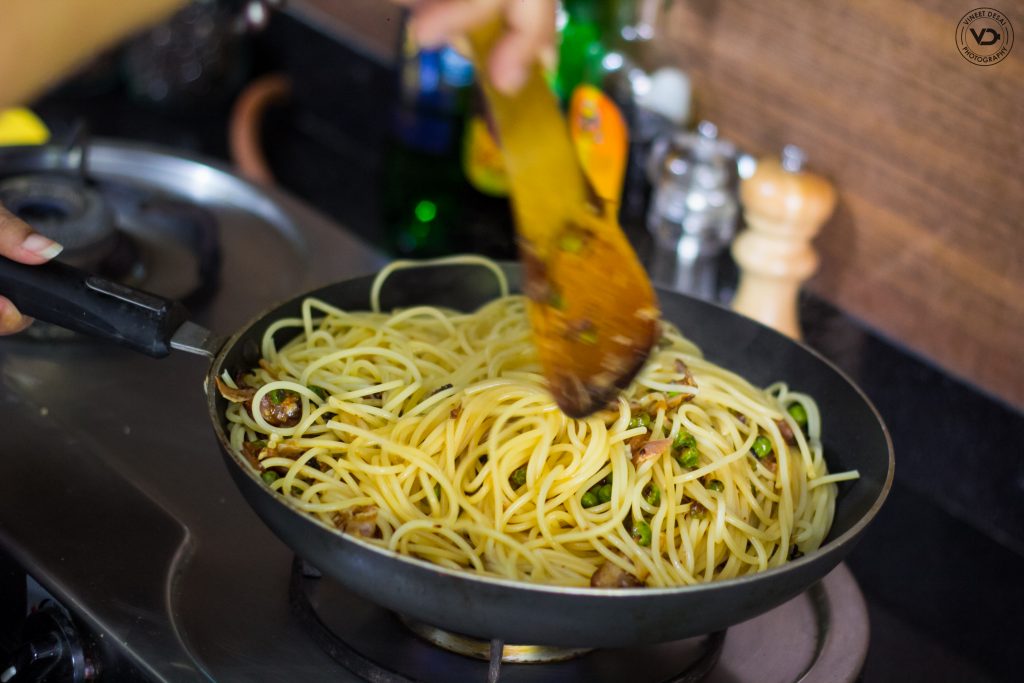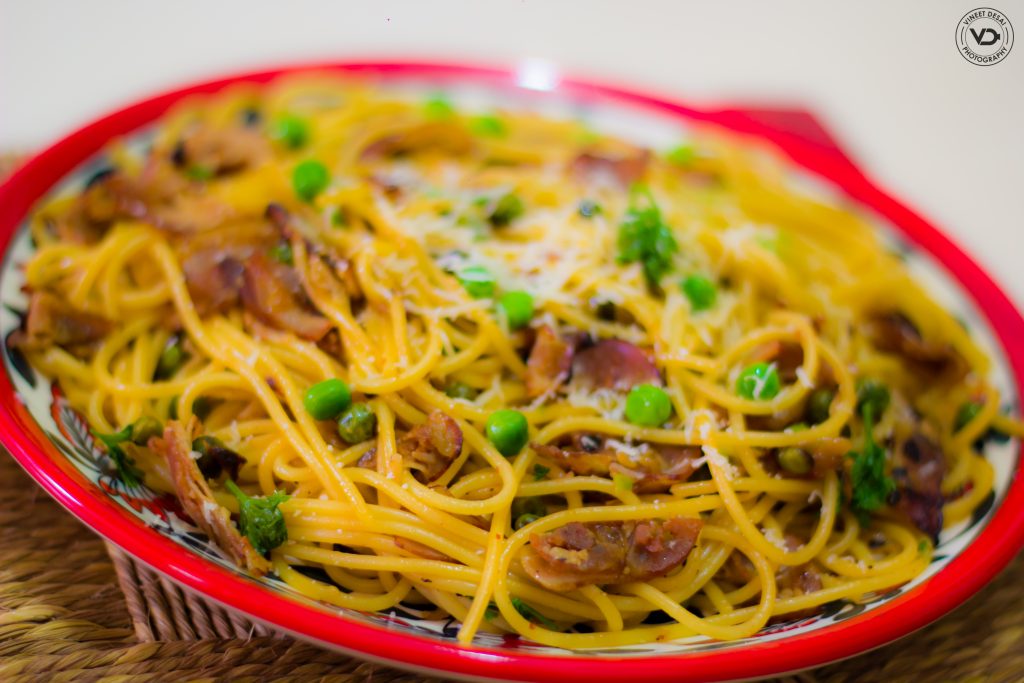 Ingredients:
250 gms spaghetti
200 gms bacon
150 gms peas
2 medium size white onion finely chopped
1 tbsp crushed garlic
2 tbsp extra virgin olive oil
Grated parmesan cheese
Few sprigs of parsley roughly chopped
Method:
Bring a large vessel of water to a boil and in the meantime start preparing the sauce.
In sizable pan, heat the olive oil and add chopped onions and stir till they are translucent.
Add garlic and mix well with the onions.
Add the peas and cook it for a few minutes.
Add bacon to the onion, garlic and peas. Cook on a low flame and let the bacon flavor infuse with the onion, garlic and peas.
The water should have boiled by now hence add the spaghetti to the water and keep stirring occasionally until the spaghetti cooks through but is firm. Drain the spaghetti and make sure you wash it off with cold water.
Combine the spaghetti with the sauce and add the grated parmesan and parsley.